Journal: Revolution: Working with Immigrant Survivors of Sexual and Domestic Violence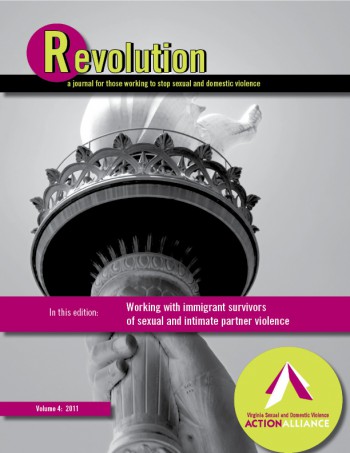 A journal for professionals working with victims/survivors of sexual and domestic violence. Volume 4 addresses working with immigrant survivors, and includes the following topics: Improving Your Program's Accessibility to Immigrant Survivors; Legal Clinics Help Immigrants Understand Their Rights; Immigrant Programs and Services; Power and Control Tactics Used Against Immigrant Women; Cultural Proficiency Continuum.
Volume 4; January 2011.
Published by Virginia Sexual & Domestic VIolence Action Alliance.
24 pages.
Files
Related Resources