Journal: Revolution: Preventing Sexual and Domestic Violence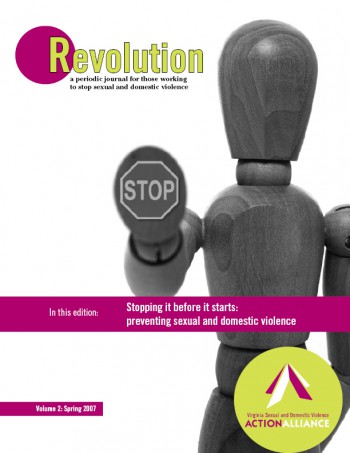 A journal for professionals working with victims/survivors of sexual and domestic violence. Volume 2 addresses many aspects of prevention, and includes the following articles: Creating a Foundation for Prevention Work; Rape Prevention and Education in Virginia; Challenges in Evaluating Prevention Outcomes; Primary Prevention or Outreach?; Prevention Snapshots.
Volume 2; Spring 2007.
Published by Virginia Sexual & Domestic VIolence Action Alliance.
24 pages.
Files
Related Resources