The Universal Declaration of Human Rights (Article 16) states that "marriage shall be entered into only with the free and full consent of the intending spouses." As such, forced marriage is a clear violation of human rights.
The tactics used to force someone into marriage or to punish him or her for leaving a forced marriage are also human rights violations. The life of someone forced into marriage may consist of daily abuses, including rape, forced labor, domestic violence, and deprivation of the right to education, which can result in severe and long-term harm, including deteriorating medical and mental health.
The Tahirih Justice Institute's www.preventforcedmarriage.org website is an incredibly useful tool that serves as a resource library for service providers and includes over 10 recorded webinars on different topics related to providing services to forced marriage survivors and individuals at risk, as well as research papers, including the 2011 survey study on "Forced Marriage in Immigrant Communities in the United States", recommended books, and a news archive.
Also, check out the Forced Marriage 101 Webinar and the attached brochure and fact sheet to learn more about how forced marriage impacts individuals in the United States.
This timely and important webinar produced by National Resource Center to Enhance Safety of Native Women and their Children will provide an overview of what is known about the opioid epidemic and will focus on the specific concerns of Indian communities and tribal domestic violence programs and shelters. It will lay the foundation for the exploding opioid epidemic and will examine the intersections between trauma, domestic violence and the opioid epidemic and explore innovative approaches to addressing these complex issues.
Click here to view the webinar.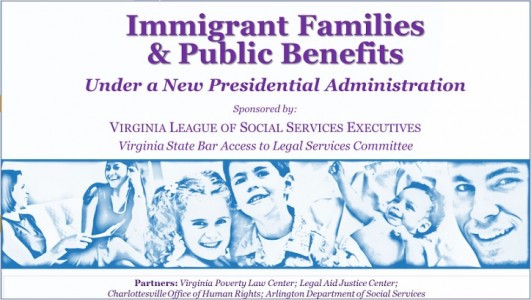 Recent changes to immigration enforcement have resulted in social services agencies across Virginia reporting decreased numbers of immigrant families requesting access to services. Some immigrant families even seek to withdraw their U.S.-born children from crucial benefits for which they are eligible due to fear of immigration enforcement. This PDF document is from a webinar given on March 31, 2017, to discuss changes in the immigration enforcement landscape, its impact on immigrant communities, immigrants' eligibility for public benefits for themselves and their U.S.-born children and strategies to encourage immigrant families to continue to access public benefits for which they are eligible. The webinar was sponsored by the Virginia League of Social Services Executives, Legal Aid Justice Center, Virginia Poverty Law Center and the Virginia State Bar Access to Justice Committee.
The Action Alliance and Virginia's General Assembly are committed to ensuring the expansion of funding for primary prevention of sexual and intimate partner violence to confront and uproot the direct causes of violence. This year, we were successful in establishing $750k in new funding for primary prevention with the hopes of broadening and strengthening prevention work beyond federal funding streams.

On May 18th, the Action Alliance hosted a session on Investing in Prevention via the Directors' Forum to discuss more about the essential components of primary prevention, how primary prevention complements and connects with intervention services, what the CDC means when it uses terms like "community-level strategies" and "layered approaches", and more! One of the things we love most about primary prevention work is its hopefulness, inventiveness, and adaptability. If you aren't already inspired by the world of primary prevention, check out the recording and resources from the forum!
View the May 18th Directors' Forum Zoom recording (and download the slide deck below)
Access the Jamboard for the "Speedy Town" activity (which includes tips on identifying "downstream" and "upstream" approaches)
"Prevention Toybox" from the Indiana Coalition Against Domestic Violence - a fantastic resource from which we borrowed the Speedy Town activity (with permission)!
Self-care is essential to providing trauma-informed advocacy. This webinar will offer strategies for dealing with daily work related stress, will increase awareness of the issue of vicarious trauma, and will provide ideas in order to gain organizational support to help sustain and support those working with survivors of trauma.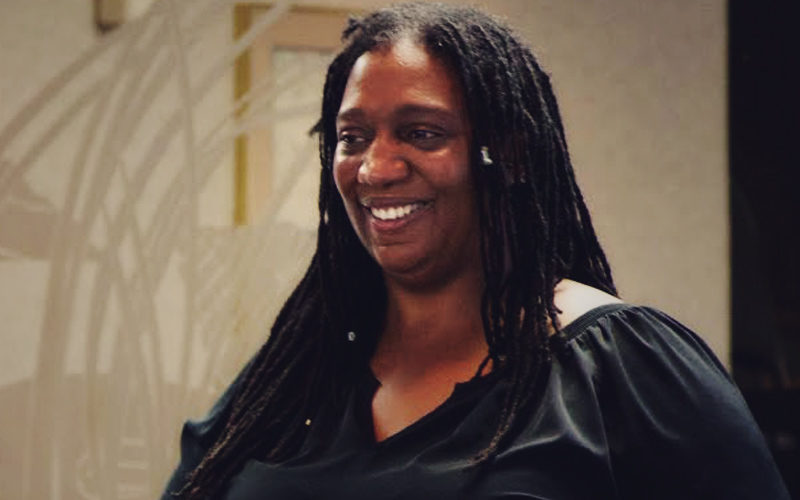 Presenter: Vanessa Timmons is the executive director of the Oregon Coalition Against Domestic and Sexual Violence and presented several workshops at the 2016 Warmth of Other Suns Conference held by the Action Alliance in August. She is an accomplished writer, activist, and storyteller dedicated to exploring the healing power of words. She recently completed her guided journal The Way of The Heroine.
To access this webinar and other important materials, please click here.