Ending Rape Culture - Activity Zine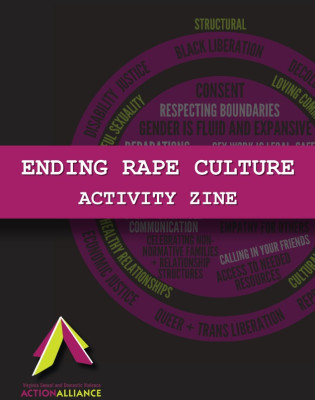 HOW DO WE ENVISION A BETTER WORLD?
This zine includes talking points and activities to help you facilitate that visioning conversation and support or shape your approach to violence prevention work.
The Rape Culture Pyramid and Ending Rape Culture Activity were created by the Virginia Sexual and Domestic Violence Action Alliance as a resource for community agencies, educators, and organizers to better understand and talk about rape culture.
Files
Related Resources