Barriers to and Promising Practices for Collaboration between Adult Protective Services and Domestic Violence Programs is published by the National Center on Elder Abuse and the National Adult Protective Services Association (NAPSA). This report recommends that Adult Protective Services (APS) and Domestic Violence Programs collaborate on providing services for older adults experiencing domestic violence. Included are potential barriers to collaboration as well as examples of successful collaborations and initiatives.
This reference list provides a compilation of reports, articles, websites and practical information for communities interested in addressing or learning more about the topic of children exposed to domestic violence and trauma-informed practices. Particular focus was placed on best or promising practices.
This article details how some abusers coerce their female partners into pregnancy as a tactic to exert control over their lives. Abusive acts related to this phenomenon include rape, using threatening or manipulative language, and interfering with birth control. The author argues that "[t]o move pregnancy coercion into the broader narrative of intimate partner abuse, women's experiences with reproductive coercion must be legitimized within our culture and our laws" (pp. 311-312).
Click here for the full article.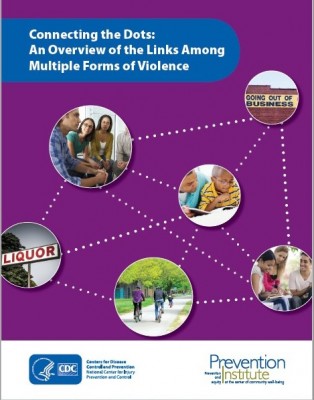 The purpose of this brief is to share research on the connections between different forms of violence
and describe how these connections affect communities. It is our hope that this information, combined
with your own practical experience, will help practitioners like you to think strategically and creatively
about how you can:

1. Prevent all types of violence from occurring in the first place.

2. Coordinate and integrate responses to violence in a way that recognizes these connections and
considers the individual in the context of their home environment, neighborhood, and larger
community.
These tipsheets provide practical advice on creating trauma-informed services at domestic violence programs and working with survivors who are experiencing trauma symptoms and/or mental health conditions.
Recommended for domestic violence advocates:
A Trauma-Informed Approach to Domestic Violence Advocacy
Tips for Creating a Welcoming Environment
Tips for Enhancing Emotional Safety
Tips for Supporting Children and Youth Exposed to Domestic Violence: What You Might See and What You Can Do
Practical Tips for Increasing Access to Services
Tips for Discussing a Mental Health Referral with DV Survivors
Tips for Supporting Survivors with Reduced Energy
Tips for Making Connections with Survivors Experiencing Psychiatric Disabilities
A Trauma-Informed Approach to Employment Support: Tools for Practice