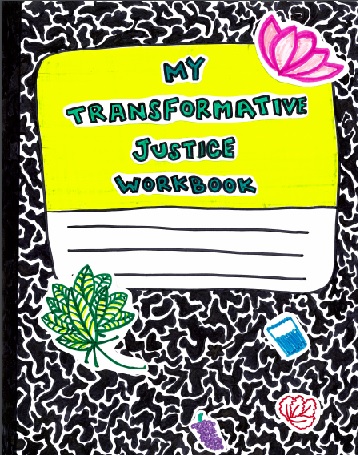 This workbook was collaboratively created by staff of the Virginia Anti-Violence Project (VAVP) and the Virginia Sexual & Domestic Violence Action Alliance (Action Alliance) after 6+ months of conversations and a desire to engage our communities around Transformative Justice and how we both respond to and prevent violence outside of state-based systems that target and criminalize people of color ( particularly black people and communities), queer and trans people, poor folks, immigrants and undocumented communities, disabled folks, and other marginalized communities.
Click here to download the workbook.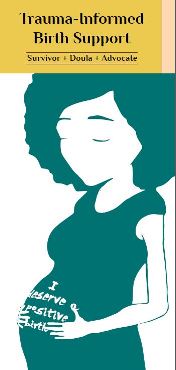 This pamphlet reviews the connections between pregnancy, childbirth, and trauma, and offers information, resources, and tips for advocates and birth doulas to support trauma-informed birth experiences for survivors of domestic violence. Published by the National Resource Center on Domestic Violence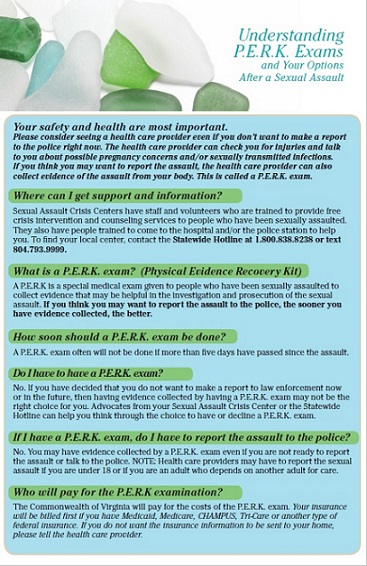 A palm card for survivors of sexual assault that provides information on P.E.R.K. exams, including "What is a P.E.R.K.?", "Do I have to have a P.E.R.K.?", "Who will pay for the exam?", "What do I need to know if I am considering having a P.E.R.K.?"
Order brochures and other materials from the Action Alliance.
"?"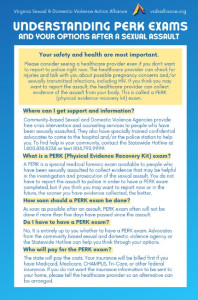 This brochure provides information and guidance for obtaining, understanding, and tracking a PERK (Physical Evidence Recovery Kit) Exam in the state of Virginia. Included in this resource are sections on receiving support and information, what a PERK exam is and how it is performed, PERK exams and reporting to law enforcement, victims' rights and options, and more.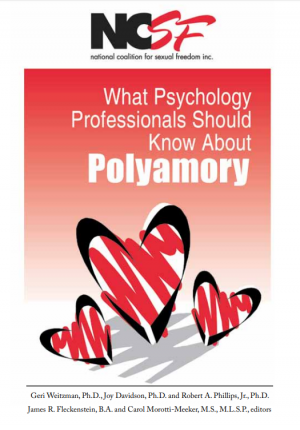 The booklet is the result of collaboration among a small but dedicated group of activists and professionals – some polyamorous, some not – who believe that polyamory represents a serious relationship option deserving of respect and understanding among helping professionals and the broader public alike. The independent work of Dr. Geri Weitzman, Dr. Robert Phillips and [Dr. Joy Davidson], woven here into a single integrated text, provides a great introduction for the helping professional to begin educating her/himself on this form of relationship configuration.