Securing Devices and Accounts - a new resource from NNEDV and Norton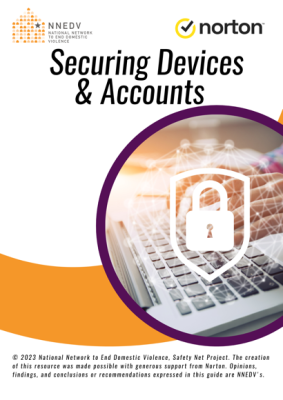 NNEDV is excited to announce a new resource in partnership with Norton (yes, the folks who do data security). Their new resource "Securing Devices and Accounts" is a privacy-and-security-focused guide for survivors of abuse, stalking, and other gender-based violence.
You can read more about the partnership and the resource launch on Norton's blog and download the resource below.
Files
Related Resources