RPE Stories from the Field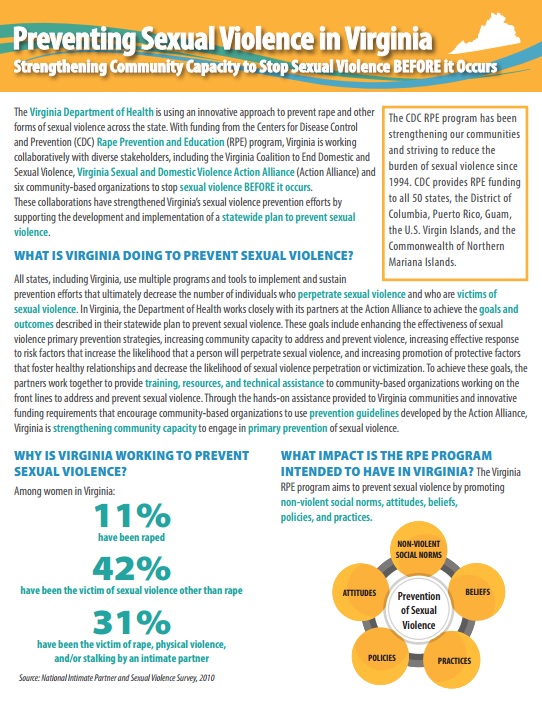 With funding from the Centers for Disease Control and Prevention (CDC) Rape Prevention and Education (RPE) program, all 50 states, the District of Columbia, Puerto Rico, Guam, the U.S. Virgin Islands and the Commonwealth of Northern Mariana Islands are working across the country to implement a comprehensive set of activities to stop sexual violence BEFORE it occurs.
Using a storytelling approach and colorful infographics, the Stories from the Field provide a unique way to communicate the important work of state RPE programs and the benefit to their respective communities. The 20 Stories from the Field represent a sample of the critical efforts underway across the country to prevent sexual violence.
Click here for other state and territories.
Files
Related Resources