Raliance Report: Ending Sexual Violence in One Generation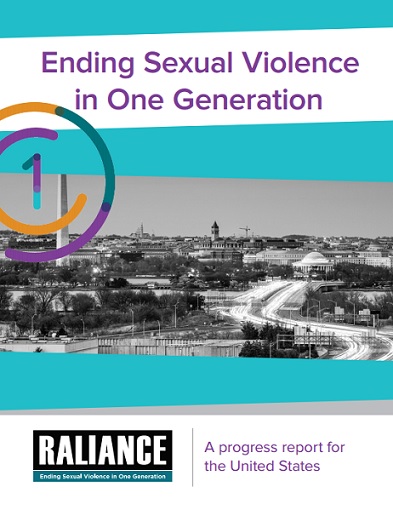 This report analyzes progress in the movement to end sexual violence and how it is shaping public conversation and, ultimately, our culture in how we address this important societal issue. Although much work remains to be done, significant accomplishments have been made and additional positive changes are underway.
Raliance is a collaborative initiative dedicated to ending sexual violence in one generation. Composed of three top sexual violence prevention organizations – the National Sexual Violence Resource Center (NSVRC), the California Coalition Against Sexual Assault (CALCASA) - PreventConnect and the National Alliance to End Sexual Violence (NAESV) – Raliance serves as the central hub for effective allocation and distribution of programmatic funding in sexual violence prevention and as the go-to resource for policymakers, advocates, service providers and the media. Raliance is funded through a $10 million multiyear commitment from the National Football League. The name was inspired by the entity's intent to rally engagement from stakeholders and align goals and resources behind its overarching mission of putting a stop to sexual violence once and for all. Learn more at Raliance.org.
Files
Related Resources