Best Practices Guides for Virginia Campuses Addressing Gender-Based Violence
Recommendations, resources, and concrete examples for campus leaders interested in implementing a trauma-informed and social justice-oriented response to sexual assault, dating violence, stalking, and other forms of gender-based violence on campus.
The Action Alliance created these recommendations based on more than 35 years of gender-based violence response, prevention, and policy work, as well as information gathered from a variety of governmental agencies, professional organizations, and survivor groups.
Recommendations, resources and specific examples are categorized by discipline:
• Campus Administrators
• Advocates and Campus-Based First Responders
• Faculty and other Instructional Employees
• Campus Law Enforcement and Campus Security
• Prevention Specialists
Interactive versions feature live links to concrete examples and resources.
Published September, 2021
111 pages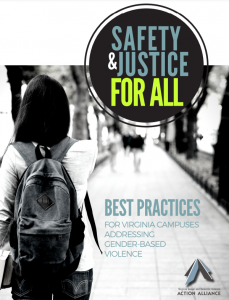 Click the image to download the guide!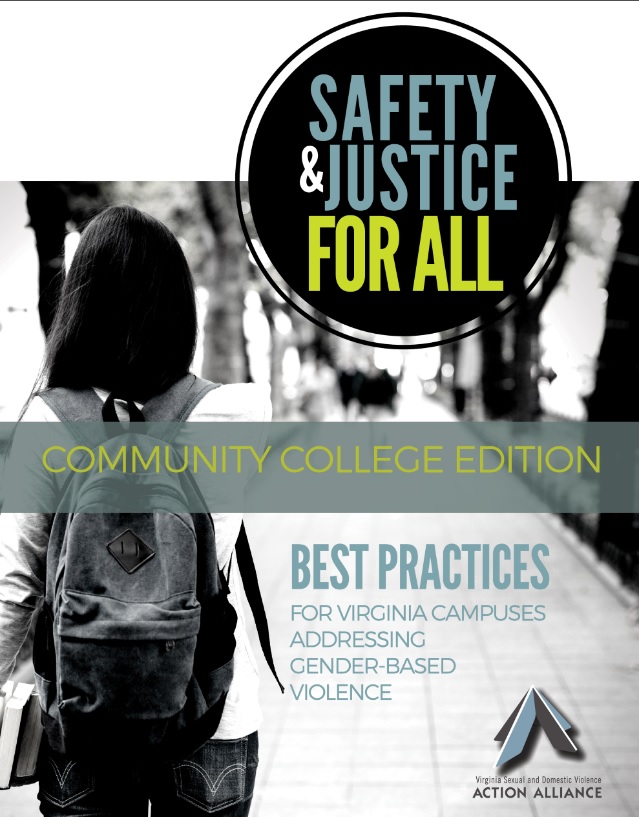 Published September, 2016
Files
Related Resources