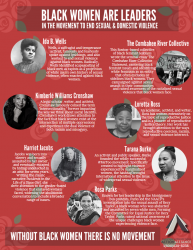 This poster highlights the contributions and leadership of black women in the movement to end sexual and domestic violence throughout history, and features short biographies of Ida B. Wells, The Combahee River Collective, Kimberlé Williams Crenshaw, Loretta Ross, Harriet Jacobs, Tarana Burke, and Rosa Parks.
Feel free to download and print this poster to display in your organization.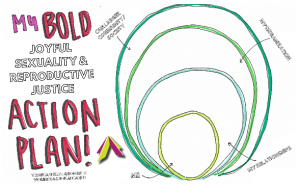 As advocates and preventionists, we can take steps in our professional roles to create a world where all people experience joyful sexuality and reproductive justice. Let's practice setting a bold action plan for how we can integrate joyful sexuality and reproductive justice across each level of the Social Ecological Model. Below we've provided prompts, as well as examples, to get you started.
This is a fun and flexible activity. You can use it in so many ways: for personal reflection, as an exercise in your staff as team building or in-service, use with community partners when mapping out shared values or potential projects, or in programming with youth and adults.
Me: What will you do as an advocate or preventionist?
Examples: I will donate money to abortion funds; I will know my body better; I will experience holistic pleasure.
My Relationships: What can you do to support survivors and clients?
Examples: I will support the survivors that I work with in dating online/forming new relationships online; I will uplift diverse experiences of pleasure; I will explicitly incorporate consent into my relationships with clients.
My Organization : What can you do in your agency? What about with your agency's partners?
Examples: I will look into my agency's policies surrounding dress codes; my organization will form partnerships and collaborate with organizations in my community who are working on issues related to reproductive justice; my organization will offer space and resources to organizations working on reproductive justice.
Our Larger Community/Society: What will you do to make an impact on your larger community and society?
Examples: I will connect with my legislators/advocate for policies that center reproductive justice (e.g., access to abortion care and contraception, comprehensive sexuality education, access to childcare and paid parental leave, etc.); I will push against heteronormative policies.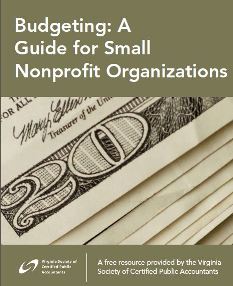 Budgeting: A Guide for Small Nonprofit Organizations is provided by the Virginia Society of Certified Public Accountants. This 8-page document provides an overview of the budget development process, including the role of the budget committee, setting budget priorities and realities, preparation timeline, how to use the budget as a management tool. Great resource for new directors and financial managers!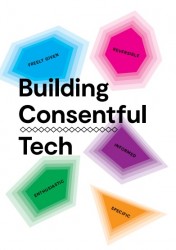 (as originally posted on GutsMagazine.ca on 2/22/2018)
Our data can be so many things: our locations and travel times tracked by Uber, our search and browsing histories on Google, and the words we use frequently in our Facebook posts. Building Consentful Tech prompts tech creators, such as app and platform developers, to reflect on how they can give users more agency and information on how (and whether) they share their personal data.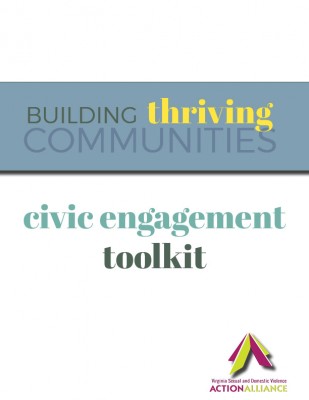 A toolkit to help unlock the power of individuals and communities to create a world in which all of us thrive.
The Building Thriving Communities: Civic Engagement Toolkit seeks to transform Virginia communities by increasing public participation in voting for candidates who align with their values and other means of civic engagement that promotes healthy futures.
Download the entire toolkit all at once to find all of these resources (below) designed to support you in increasing community engagement with voting, the formation of public policy, and becoming active participants in democracy. Or you may download the handouts and guides separately.
The core component of the campaign is to build authentic connections between people, across differences, and around issues that make communities healthy, safe, just, and compassionate for all.
This is a long-term campaign that draws upon the strength of the movements to end domestic and sexual violence: each person having a voice that is valued and respected, sharing stories as a tool for building understanding and mobilizing action, and empowering individuals and groups to bring about change in their own lives, in communities, and in the world.
The toolkit provides educational resources on civic engagement and strategies to engage communities and candidates.
Toolkit features:
* guide for facilitating community conversations around civic engagement;
* questions for candidates to build trauma-informed communities and systems;
* legislative advocacy guide;
* voting basics handout;
* print-ready posters to encourage voting for a #radicallyhopefulfuture;
* print-ready handout about why voting matters.