As of July 1, 2015, Virginia law supports the formation of local and regional Adult Fatality Review Teams (AFRTs) to identify and review deaths involving abuse, neglect and exploitation of incapacitated and older adults in the Commonwealth. Resources to assist communities in forming AFRTs can be found here.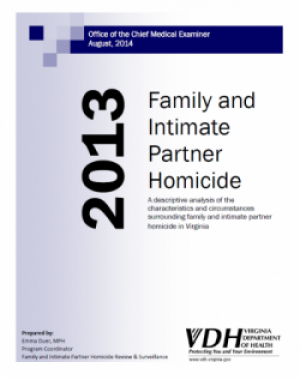 The Office of the Chief Medical Examiner announces the release of the 2013 Annual Report on Family and Intimate Partner Homicide: A descriptive analysis of the characteristics and circumstances surrounding family and intimate partner homicide in Virginia.
This report contains an overview of 2013 data from the Family and Intimate Partner (FIP) Homicide Surveillance Project. Highlighted findings include:
• 36% of all homicides in 2013 in Virginia were attributed to Family and Intimate Partner Violence (FIPV). While the overall number of homicides has decreased since 2009, the proportion of deaths attributed to FIPV remains stable at one in three or higher.
• Firearms were used in 57% of FIP Homicides, a 21% increase from 2012.
• Despite the majority of FIP Homicide victims being white and female, the highest death rate was among blacks (2.9), with black males dying at a higher rate than any other group (3.1).
• The highest number of FIP Homicides occurred in the Eastern Health Planning Region (39); Richmond City had the highest number of deaths (10) for any one locality.
We invite your review of the full report, which is available at: http://www.vdh.virginia.gov/medExam/documents/pdf/2013%20FIPS%20Report.pdf.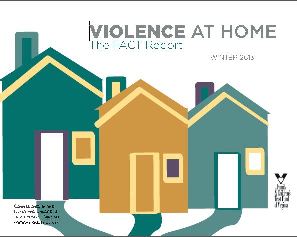 The FACT Report presents three types of indicators to communicate factors relevant to family violence in Virginia:
community context in which family violence develops;
scope of family violence experienced by individuals; and
capacity of the community to respond to family violence.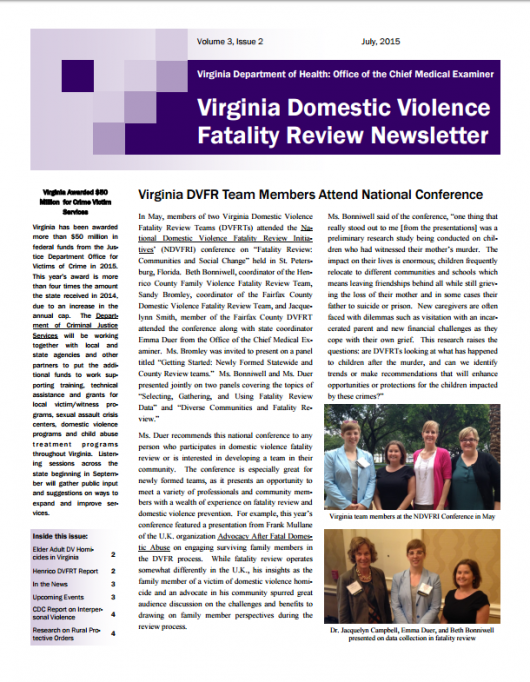 The Virginia Office of the Chief Medical Examiner makes news and resources available to local and regional Domestic Violence Fatality Review Teams through a semi-annual newsletter. The July, 2015 issue features a recap of the 2015 National Domestic Violence Fatality Review Initiative Conference and recent data on elder abuse deaths in Virginia. Previous issues can be found here: http://www.vdh.virginia.gov/medexam/dvfr/newsletters.htm
The January 2016 issue of the Virginia Domestic Violence Fatality Review Newsletter can be found here.