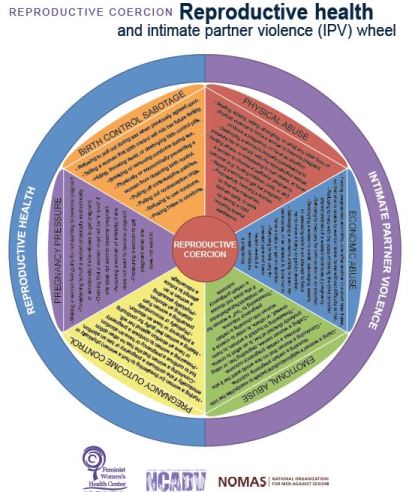 The Feminist Women's Health Center, The National Coalition Against Domestic Violence, and the National Organization for Men Against Sexism partnered together to create this toolkit in an effort to bridge the gap between the fields of reproductive health and domestic violence. This toolkit provides credible, unbiased information for women and individuals working in the domestic violence and reproductive health communities. It is designed to empower women to take control of their own reproductive health, and to help domestic violence and healthcare workers recognize the intersections between their fields and respond with practical solutions.
This FACT Issue Brief identifies forms of family violence and abuse faced by older adults and summarizes research on effective ways communities and households can identify and prevent further abuse. Promising strategies designed to protect the safety and security of the older adult population within the Commonwealth of Virginia are highlighted.
This handout was provided by Martha Kurgans, from the Department of Behavioral Health and Developmental Services, at the workshop titled "How Community Service Boards and Domestic Violence Programs Can Help Each Other" at the Virginia Department of Social Services Office of Family Violence Promising Practices conference on September 16, 2013.
The Division of Disease Prevention produces quarterly and annual reports on HIV Surveillance data, and also produces an Epidemiology Profile of those living with HIV that is updated annually with data on key populations affected by the disease.
These reports can be found here on the VDH website (Data and Reports box)
If additional data are needed, please contact VDH directly to discuss.
The Centers for Disease Control (CDC) also has a number of reports available at their site, with state-level and national data on HIV surveillance. These can be found here.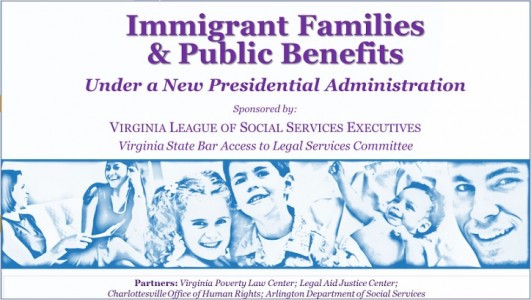 Recent changes to immigration enforcement have resulted in social services agencies across Virginia reporting decreased numbers of immigrant families requesting access to services. Some immigrant families even seek to withdraw their U.S.-born children from crucial benefits for which they are eligible due to fear of immigration enforcement. This PDF document is from a webinar given on March 31, 2017, to discuss changes in the immigration enforcement landscape, its impact on immigrant communities, immigrants' eligibility for public benefits for themselves and their U.S.-born children and strategies to encourage immigrant families to continue to access public benefits for which they are eligible. The webinar was sponsored by the Virginia League of Social Services Executives, Legal Aid Justice Center, Virginia Poverty Law Center and the Virginia State Bar Access to Justice Committee.